text.skipToContent
text.skipToNavigation
/logout
In Store Events
Can't decide what to do today?
Here at The Entertainer, we have loads of free events and kids' activities for children of all ages.
Looking for ideas for days out with the kids? Select one of our events below to find out when this is happening in your local store. We look forward to seeing you at one our free family fun events with visits from your favourite characters, giveaways and more!
Click on your favourite characters to see where they are appearing next...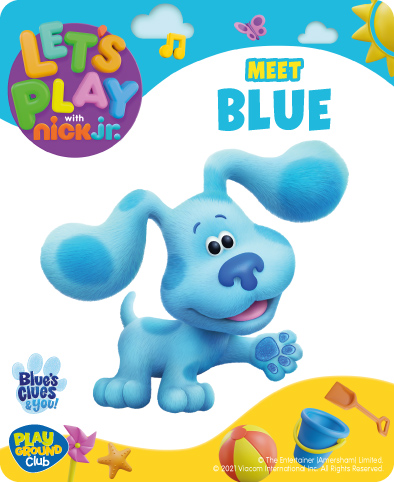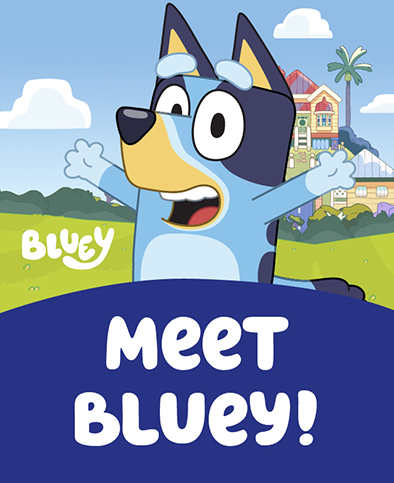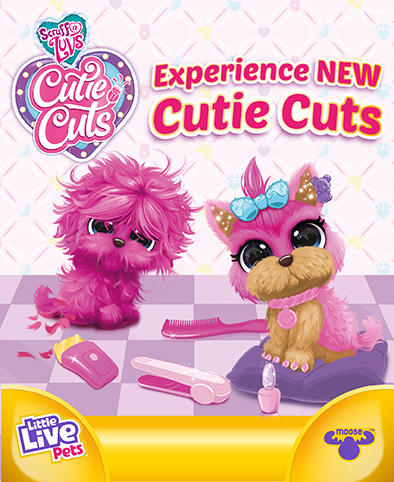 Store
Date
Midsomer Norton
11/01/2020
Guildford
11/01/2020
Ipswich
11/01/2020
Chester
11/01/2020
Cardiff
18/01/2020
Wolverhampton
18/01/2020
Coventry
18/01/2020
Cabot Circus
18/01/2020
Cwmbran
18/01/2020
Metrocentre
18/01/2020
Keynsham
25/01/2020
Staines
25/01/2020
Wimbledon
25/01/2020
Derby
25/01/2020
Newport
25/01/2020
Winchester
25/01/2020
Salisbury
01/02/2020
Wrexham
01/02/2020
WGC
01/02/2020
Arndale (G.O)
01/02/2020
Bath (G.O)
01/02/2020
Basingstoke
22/02/2020
Yeovil
22/02/2020
Wandsworth
22/02/2020
Brighton
22/02/2020
Scunthorpe
22/02/2020
Newbury
22/02/2020
Lichfield
29/02/2020
Camberley
29/02/2020
Reading
29/02/2020
Harlow
29/02/2020
Maidstone
29/02/2020
Bromley Lower
29/02/2020
Barnsley
29/02/2020
Uxbridge
07/03/2020
Telford
07/03/2020
Cheltenham
07/03/2020
Grimsby
07/03/2020
Rugby
07/03/2020
Crawley
14/03/2020
Coliseum
14/03/2020
Taunton
14/03/2020
Chelmsford
14/03/2020
Kings Lynn
14/03/2020
Redditch
14/03/2020
Beaconsfield
04/04/2020
Lakeside
04/04/2020
Bury
04/04/2020
Macclesfield
04/04/2020
Didcot
04/04/2020
Bexleyheath
04/04/2020
Bullring (G.O)
04/04/2020
Amersham
11/04/2020
Worcester
11/04/2020
Warrington
11/04/2020
Merry Hill
11/04/2020
Southport
11/04/2020
Middlesbrough
11/04/2020
Nottingham
18/04/2020
Romford
18/04/2020
Hereford
18/04/2020
Horsham
18/04/2020
Leeds White Rose
18/04/2020
Lancaster
18/04/2020
Solihull
25/04/2020
Hull
25/04/2020
Stockport
25/04/2020
Wakefield
25/04/2020
Lincoln
25/04/2020
Sunderland
25/04/2020
Peterborough
16/05/2020
Glasgow
16/05/2020
Livingston
16/05/2020
Luton
16/05/2020
St Albans
16/05/2020
Cameron Toll
16/05/2020
Leeds Trinity
23/05/2020
Leamington Spa
23/05/2020
Woking
23/05/2020
Colchester
23/05/2020
Carlisle
23/05/2020
Gloucester
23/05/2020
Witney
30/05/2020
Plymouth
30/05/2020
Banbury
30/05/2020
West Bromwich
30/05/2020
Sheffield
30/05/2020
Hemel Hempstead
30/05/2020
New Whitely
06/06/2020
Shrewsbury
06/06/2020
Norwich
06/06/2020
Swindon
06/06/2020
Ashford
06/06/2020
Aylesbury
06/06/2020
Orpington
27/06/2020
Oldham
27/06/2020
Carmarthen
27/06/2020
Beverly
27/06/2020
Altrincham
27/06/2020
Eastleigh
27/06/2020
Torquay
04/07/2020
Birkenhead
04/07/2020
Burton
04/07/2020
Hartlepool
04/07/2020
Preston
04/07/2020
Lichfield
04/07/2020
Burnley
11/07/2020
Workington
11/07/2020
Newport
11/07/2020
Bradford
11/07/2020
Bluewater
11/07/2020
Basildon
11/07/2020
Dundee
01/08/2020
Haywards Heath
01/08/2020
Belfast
01/08/2020
Meadowhall
01/08/2020
Cambrigde
01/08/2020
Barrow
01/08/2020
Blackburn
08/08/2020
Liverpool St John
08/08/2020
Silverburn
08/08/2020
Truro
08/08/2020
Poole
08/08/2020
Bristol Galleries
15/08/2020
Bishops Storford
15/08/2020
Romford
15/08/2020
Bolton
15/08/2020
Northampton
15/08/2020
Bracknell
15/08/2020
Yate
05/09/2020
Stevenage
05/09/2020
Cumbernauld
05/09/2020
Kingston Bentall
05/09/2020
Chatham
05/09/2020
Stirling
05/09/2020
Inverness
12/09/2020
Walsall
12/09/2020
East Killbride
12/09/2020
Croydon
12/09/2020
Bournemouth
12/09/2020
Dover
12/09/2020
Corby
19/09/2020
Stafford
19/09/2020
Huddersfield
19/09/2020
Barnstaple
19/09/2020
Doncaster
19/09/2020
York
10/10/2020
Bath
10/10/2020
Northwich
10/10/2020
Brent Cross
10/10/2020
Clydebank
10/10/2020
Antrim
10/10/2020
Port Talbot
17/10/2020
Braehead
17/10/2020
Douglas
17/10/2020
Brighton
17/10/2020
Watford
17/10/2020
Bullring
17/10/2020
Llandudno
24/10/2020
Hammersmith
24/10/2020
Hanley
24/10/2020
Kidderminster
24/10/2020
Ilford
24/10/2020
Chester
24/10/2020
Keep checking back for more event dates
Store
Date
Luton
11/01/2020
Norwich
18/01/2020
Banbury
25/01/2020
Woking
01/02/2020
Orpington
22/02/2020
Torquay
29/02/2020
Burnley
07/03/2020
Birkenhead
14/03/2020
Dundee
04/04/2020
Bristol Galleries
18/04/2020
Haywards Heath
25/04/2020
York
16/05/2020
Hammersmith
23/05/2020
Braehead
30/05/2020
Chesterfield
06/06/2020
Cardiff
27/06/2020
Wrexham
11/07/2020
Grimsby
01/08/2020
Kings Lynn
08/08/2020
Newbury
15/08/2020
Beaconsfield
05/09/2020
Yeovil
12/09/2020
Reading
19/09/2020
Rugby
10/10/2020
Redditch
17/10/2020
Didcot
24/10/2020
Keep checking back for more event dates
Store
Date
New Whitely
11/01/2020
Glasgow
18/01/2020
Beverly
08/02/2020
Hartlepool
15/02/2020
Meadowhall
22/02/2020
Truro
29/02/2020
Ashford
21/03/2020
Stafford
28/03/2020
Kingston Bentall
04/04/2020
Watford
11/04/2020
Oldham
02/05/2020
Leeds Spring
09/05/2020
Cheltenham
16/05/2020
Taunton
23/05/2020
Chelmsford
13/06/2020
Douglas
20/06/2020
Cabot Circus
27/06/2020
Sunderland
04/07/2020
Leamington Spa
25/07/2020
Livingston
01/08/2020
Leicester
08/08/2020
Peterborough
29/08/2020
Leeds Trinity
05/09/2020
Witney
12/09/2020
Hemel Hempstead
03/10/2020
Gloucester
10/10/2020
Orpington
17/10/2020
Burnley
24/10/2020
Keep checking back for more event dates
Store
Date
Silverburn
11/01/2020
Bolton
18/01/2020
Cambridge
25/01/2020
Northampton
01/02/2020
Barnstaple
22/02/2020
Yate
29/02/2020
Bracknell
07/03/2020
Poole
14/03/2020
Leicester
21/03/2020
Guildford
11/04/2020
Torquay
18/04/2020
Hartlepool
25/04/2020
Lichfield
02/05/2020
Stevenage
23/05/2020
Walsall
30/05/2020
Stafford
06/06/2020
Kingston Bentall
13/06/2020
Bath
04/07/2020
Bromley Lower
11/07/2020
Luton
18/07/2020
Hemel Hempstead
08/08/2020
Aylesbury
15/08/2020
Glasgow
22/08/2020
Cardiff
12/09/2020
Wolverhampton
26/09/2020
Solihull
03/10/2020
Keep checking back for more event dates
Store
Date
Southport
11/01/2020
Lincoln
18/01/2020
Bexleyheath
25/01/2020
West Bromwich
15/02/2020
Swindon
22/02/2020
Cameron Toll
29/02/2020
New Whitely
07/03/2020
Glasgow
14/03/2020
Salisbury
04/04/2020
Keynsham
11/04/2020
Wrexham
25/04/2020
Wandsworth
16/05/2020
Harlow
23/05/2020
Barnsley
30/05/2020
Redditch
06/06/2020
Middlesbrough
13/06/2020
Camberley
04/07/2020
Yeovil
11/07/2020
Solihull
18/07/2020
Metrocentre
25/07/2020
Ashford
15/08/2020
Braehead
22/08/2020
Hammersmith
29/08/2020
Burton
19/09/2020
Newport
26/09/2020
Workington
03/10/2020
Keep checking back for more event dates
Store
Date
Telford
11/01/2020
Worcester
18/01/2020
Romford Brewery
25/01/2020
Lancaster
15/02/2020
Sheffield
22/02/2020
Port Talbot
29/02/2020
York
07/03/2020
Bullring (G.O)
04/04/2020
Liverpool St.John
11/04/2020
Barrow
18/04/2020
Brent Cross
25/04/2020
Ilford
16/05/2020
Kings Lynn
23/05/2020
Newbury
30/05/2020
Leeds White Rose
06/06/2020
Maidstone
27/06/2020
Winchester
11/07/2020
Basingstoke
01/08/2020
Nottingham
08/08/2020
Cheltenham
15/08/2020
Chester (1st)
22/08/2020
Oldham
12/09/2020
Birkenhead
19/09/2020
Carmarthen
26/09/2020
Dundee
03/10/2020
Keep checking back for more event dates
Store
Date
East Killbride
11/01/2020
Cumbernauld
18/01/2020
Huddersfield
25/01/2020
Bath (G.O)
01/02/2020
Inverness
22/02/2020
Corby
29/02/2020
Walsall
14/03/2020
Bullring (G.O)
04/04/2020
Barnstaple
11/04/2020
Chatham
18/04/2020
Bournemouth
25/04/2020
Metrocentre
16/05/2020
Winchester
23/05/2020
Leicester
30/05/2020
Bromley Lower
06/06/2020
Antrim (1st)
27/06/2020
Watford
04/07/2020
West Bromwich
11/07/2020
Wandsworth
01/08/2020
Harlow
08/08/2020
Warrington
15/08/2020
Southport
05/09/2020
Leeds White Rose
12/09/2020
Middlesbrough
19/09/2020
Uxbridge
10/10/2020
Romford Brewery
17/10/2020
Basingstoke
24/10/2020
Wolverhampton
31/10/2020
Keep checking back for more event dates
Store
Date
Leamington Spa
11/01/2020
Colchester
18/01/2020
St Albans
25/01/2020
Haywards Heath
22/02/2020
Carlisle
29/02/2020
Altrincham
07/03/2020
Preston
28/03/2020
Bullring (G.O)
04/04/2020
Eastleigh
11/04/2020
Croydon
18/04/2020
Cardiff
09/05/2020
Brighton
16/05/2020
WGC
23/05/2020
Bishops Storford
30/05/2020
Chatham
20/06/2020
Bournemouth
27/06/2020
Northwich
25/07/2020
Douglas
01/08/2020
Hanley
08/08/2020
Bromley Upper
29/08/2020
Kidderminster
05/09/2020
Clydebank
12/09/2020
Bradford
03/10/2020
Lancaster
10/10/2020
Norwich
17/10/2020
Woking
24/10/2020
Keep checking back for more event dates
Store
Date
Kings Lynn
11/01/2020
Wakefield
18/01/2020
Stockport
25/01/2020
Chester (1st)
22/02/2020
Antrim
29/02/2020
Chichester
07/03/2020
Midsomer Norton
28/03/2020
Bullring (G.O)
04/04/2020
Ipswich
18/04/2020
Cwmbran
09/05/2020
Grimsby
16/05/2020
Arndale
23/05/2020
Merry Hill
30/05/2020
Beaconsfield
20/06/2020
Staines
27/06/2020
Reading
04/07/2020
Hull
25/07/2020
Bury
01/08/2020
Chelmsford
08/08/2020
Plymouth
29/08/2020
Shrewsbury
05/09/2020
Livingston
12/09/2020
Banbury
19/09/2020
Derby
10/10/2020
Horsham
17/10/2020
Chester
24/10/2020
Newport
31/10/2020
Keep checking back for more event dates
Store
Date
Liverpool St.John
11/01/2020
Arndale (G.O)
01/02/2020
Croydon
08/02/2020
Wimbledon
15/02/2020
Barrow
22/02/2020
Hemel Hempstead
29/02/2020
Belfast
28/03/2020
Bullring (G.O)
04/04/2020
Bath
11/04/2020
Silverburn
02/05/2020
Bradford
09/05/2020
Corby
16/05/2020
Inverness
23/05/2020
Cumbernauld
13/06/2020
East Killbride
20/06/2020
Huddersfield
27/06/2020
Coliseum
18/07/2020
Crawley
25/07/2020
Rugby
01/08/2020
Cabot Circus
22/08/2020
Coventry
29/08/2020
Romford Mercury
05/09/2020
Aylesbury
26/09/2020
Bury
03/10/2020
Hereford
10/10/2020
Warrington
17/10/2020
Stockport
24/10/2020
Keep checking back for more event dates
Store
Date
Kingston
31/07/2021
Uxbridge
07/08/2021
Bluewater
14/08/2021
Stratford
21/08/2021
Bullring
04/09/2021
Keep checking back for more event dates
Store
Date
Bromley
12/01/2019
Brent Cross
19/01/2019
Truro
26/01/2019
Northwich
02/02/2019
Llandudno
09/02/2019
Harlow
02/03/2019
Stirling
09/03/2019
Doncaster
16/03/2019
Bournemouth
23/03/2019
Chatham
30/03/2019
Chesterfield
20/04/2019
Port Talbot
27/04/2019
Dover
04/05/2019
Barnstaple
11/05/2019
Croydon
18/05/2019
Kingston Bentalls
08/06/2019
Huddersfield
15/06/2019
Amersham
22/06/2019
Wolverhampton
29/06/2019
Staines
20/07/2019
Reading
27/07/2019
Telford
03/08/2019
Solihull
10/08/2019
Worchester
17/08/2019
Wimbledon
07/09/2019
Wandsworth
14/09/2019
Colchester
21/09/2019
West Bromwich
28/09/2019
Swindon
05/10/2019
Keep checking back for more event dates
Store
Date
Peterborough
11/01/2020
Leeds Trinity
18/01/2020
Plymouth
25/01/2020
Shrewsbury
01/02/2020
Bradford
22/02/2020
Basildon
07/03/2020
Blackburn
14/03/2020
Newport
04/04/2020
Bluewater
11/04/2020
West Bromwich
18/04/2020
St Albans
25/04/2020
Doncaster
16/05/2020
Stirling
23/05/2020
Dover
30/05/2020
Llandudno
06/06/2020
Brent Cross
27/06/2020
Port Talbot
04/07/2020
Ilford
11/07/2020
Chester (1st)
01/08/2020
Leeds Spring (1st)
08/08/2020
Macclesfield
15/08/2020
Carlisle
05/09/2020
Cameron Toll
12/09/2020
Bexleyheath
19/09/2020
Amersham
10/10/2020
Ipswich
17/10/2020
Bluewater
24/10/2020
Keep checking back for more event dates
Store
Date
Nottingham
11/01/2020
Solihull
18/01/2020
Doncaster
08/02/2020
Stirling
15/02/2020
Dover
22/02/2020
Wolverhampton
21/03/2020
Staines
28/03/2020
Coventry
04/04/2020
Wimbledon
11/04/2020
Derby
02/05/2020
Cabot Circus
09/05/2020
Bracknell
16/05/2020
Yate
23/05/2020
Telford
13/06/2020
Lakeside
20/06/2020
Worcester
27/06/2020
Chester
18/07/2020
WGC
25/07/2020
Colchester
22/08/2020
Swindon
29/08/2020
Sheffield
05/09/2020
Altrincham
26/09/2020
Preston
03/10/2020
Scunthorpe
10/10/2020
Eastleigh
17/10/2020
Keep checking back for more event dates
| Store | Date |
| --- | --- |
| Bradford | 27/04/2019 |
| Kingston Bentall | 04/05/2019 |
| Ashford | 18/05/2019 |
| Hemel Hempstead | 25/05/2019 |
Store
Date
Bristol Galleries
22/02/2020
Cardiff
29/02/2020
Hull
07/03/2020
Barnsley
28/03/2020
Norwich
04/04/2020
Birkenhead
11/04/2020
Bexleyheath
18/04/2020
Bolton
25/04/2020
Hanley
16/05/2020
Bullring
23/05/2020
Warrington
30/05/2020
Plymouth
06/06/2020
Leicester
27/06/2020
Stirling
04/07/2020
Bournemouth
25/07/2020
Leeds Spring
01/08/2020
Brent Cross
08/08/2020
Wrexham
15/08/2020
Staines
22/08/2020
Keep checking back for more event dates
Store
Date
Ashford
11/01/2020
Basildon
18/01/2020
Bishops Storford
08/02/2020
Bristol Galleries
15/02/2020
Bournemouth
22/02/2020
Chesterfield
29/02/2020
Braehead
21/03/2020
Hammersmith
28/03/2020
Romford Mercury
04/04/2020
Beverly
25/04/2020
Meadowhall
02/05/2020
Truro
09/05/2020
Belfast
16/05/2020
Amersham
06/06/2020
Uxbridge
13/06/2020
Warrington
20/06/2020
Stockport
27/06/2020
Romford Brewery
18/07/2020
Derby
25/07/2020
Wakefield
01/08/2020
Redditch
22/08/2020
Didcot
29/08/2020
Lancaster
05/09/2020
Llandudno
12/09/2020
Midsomer Norton
03/10/2020
Macclesfield
10/10/2020
Sunderland
17/10/2020
Cameron Toll
24/10/2020
Keep checking back for more event dates
| Store | Date |
| --- | --- |
| All Stores | 29/05/2019 2pm - 4pm |
Store
Date
Taunton
11/01/2020
Hull
18/01/2020
Horsham
08/02/2020
Leeds White Rose
15/02/2020
Livingston
22/02/2020
Silverburn
29/02/2020
Clydebank
21/03/2020
Chester
28/03/2020
WGC
04/04/2020
Workington
11/04/2020
Camberley
02/05/2020
Basingstoke
09/05/2020
Crawley
16/05/2020
Didcot
23/05/2020
Coventry
13/06/2020
Wimbledon
20/06/2020
Ipswich
27/06/2020
Cwmbran
18/07/2020
Newport
25/07/2020
Barnsley
01/08/2020
York
22/08/2020
Norwich
29/08/2020
New Whitely
05/09/2020
Salisbury
26/09/2020
Wrexham
03/10/2020
Telford
10/10/2020
Coliseum
17/10/2020
Keep checking back for more event dates
| Store | Date |
| --- | --- |
| Bracknell | 25/05/2019 |
| Winchester | 01/06/2019 |
| Camberley | 20/07/2019 |
| Staines | 27/07/2019 |
| Leeds White Rose | 03/08/2019 |
| Wakefield | 10/08/2019 |
| Stevenage | 17/08/2019 |
| Croydon | 24/08/2019 |
| Guildford | 31/08/2019 |
| Romford | 07/09/2019 |
| Horsham | 19/10/2019 |
| Yate | 26/10/2019 |
| Store | Date |
| --- | --- |
| Staines | 26/07/2018 |
| Staines | 27/07/2018 |
| Leeds White Rose | 02/08/2018 |
| Leeds White Rose | 03/08/2018 |
| Wakefield | 09/08/2018 |
| Wakefield | 10/08/2018 |
| Store | Date |
| --- | --- |
| Staines | 18/04/2020 |
Store
Date
Eastleigh
23/07/2019
Winchester
24/07/2019
Bournemouth
25/07/2019
Torquay
26/07/2019
Northampton
30/07/2019
Bullring
31/07/2019
Solihull
01/08/2019
Merry Hill
02/08/2019
Nottingham
03/08/2019
Hartlepool
07/08/2019
Beverly
08/08/2019
Leeds Trinity
09/08/2019
Bradford
10/08/2019
Cardiff
13/08/2019
Bristol Galleries
14/08/2019
Brent Cross
20/08/2019
Kingston Bentall
22/08/2019
Staines
23/08/2019
Uxbridge
24/08/2019
Liverpool St John
28/08/2019
Arndale
29/08/2019
Llandudno
30/08/2019
Wrexham
31/08/2019
Keep checking back for more event dates
Store
Date
Chatham
30/08/2019
Brighton
30/08/2019
Lakeside
30/08/2019
Coliseum
30/08/2019
Leeds Trinity
30/08/2019
Staines
30/08/2019
Uxbridge
30/08/2019
Harlow
30/08/2019
Woking
30/08/2019
Wandsworth
30/08/2019
Bexleyheath
31/08/2019
Carlisle
31/08/2019
Cwmbran
31/08/2019
Bullring
31/08/2019
Bluewater
31/08/2019
Kingston Bentall
31/08/2019
Plymouth
31/08/2019
Basingstoke
31/08/2019
Coventry
31/08/2019
Maidstone
31/08/2019
Keep checking back for more event dates
Store
Date
All Stores
25/07/2019
All Stores
01/08/2019
All Stores
08/18/2019
All Stores
15/08/2019
All Stores
22/08/2019
Keep checking back for more event dates
Store
Date
All Stores
29/08/2019
Keep checking back for more event dates
Store
Date
All Stores
27/07/2019
Keep checking back for more event dates
Store
Date
Bradford
11/01/2020
Scunthorpe
18/01/2020
Lichfield
25/01/2020
Chatham
15/02/2020
Douglas
22/02/2020
Brent Cross
29/02/2020
Macclesfield
07/03/2020
Bournemouth
28/03/2020
New Whitely
04/04/2020
Leeds Trinity
11/04/2020
Midsomer Norton
18/04/2020
Keynsham
09/05/2020
Worcester
23/05/2020
Corby
20/06/2020
Wandsworth
27/06/2020
Harlow
04/07/2020
Nottingham
11/07/2020
Watford
01/08/2020
Bullring
08/08/2020
Guildford
15/08/2020
Romford Brewery
22/08/2020
Douglas
12/09/2020
Ilford
19/09/2020
Liverpool St.John
26/09/2020
Belfast
03/10/2020
Silverburn
10/10/2020
Keep checking back for more event dates
Store
Date
Amersham
04/01/2020
Camberly
11/01/2020
Coliseum
01/02/2020
Crawley
08/02/2020
Guildford
29/02/2020
Wimbledon
07/03/2020
Ipswitch
14/03/2020
Cabot Circus
21/03/2020
Truro
04/04/2020
Arndale
11/04/2020
Metrocentre
18/04/2020
Newbury
25/04/2020
Rugby
02/05/2020
Bexleyheath
23/05/2020
Lancaster
30/05/2020
Sunderland
06/06/2020
Blackburn
27/06/2020
Bishops Storford
04/07/2020
Yate
11/07/2020
Inverness
01/08/2020
Corby
08/08/2020
Walsall
15/08/2020
Cambridge
05/09/2020
Barrow
12/09/2020
Barrow
19/09/2020
Kidderminster
26/09/2020
Bracknell
26/09/2020
Keep checking back for more event dates
Store
Date
Hanley
11/01/2020
Kidderminster
18/01/2020
Northwich
25/01/2020
Stafford
15/02/2020
Gloucester
22/02/2020
Sunderland
29/02/2020
Lincoln
07/03/2020
Oldham
28/03/2020
Burton
04/04/2020
Scunthorpe
11/04/2020
Bishops Storford
18/04/2020
Blackburn
09/05/2020
Birkenhead
16/05/2020
Burnley
23/05/2020
Horsham
30/05/2020
Hereford
20/06/2020
Belfast
27/06/2020
Bolton
04/07/2020
Sheffield
25/07/2020
Leamington Spa
01/08/2020
Middlesbrough
08/08/2020
Arndale
29/08/2020
Merry Hill
05/09/2020
Torquay
12/09/2020
Meadowhall
19/09/2020
Cambridge
10/10/2020
Truro
17/10/2020
Northampton
24/10/2020
Keep checking back for more event dates
Store
Date
Witney
11/01/2020
Aylesbury
18/01/2020
Beaconsfield
25/01/2020
Chelmsford
15/02/2020
Chester
22/02/2020
Southport
29/02/2020
Luton
07/03/2020
Swindon
28/03/2020
Gloucester
04/04/2020
Carmarthen
11/04/2020
Newport
18/04/2020
Huddersfield
09/05/2020
Croydon
16/05/2020
Barnstaple
23/05/2020
Port Talbot
30/05/2020
Northwich
20/06/2020
Hanley
27/06/2020
Kidderminster
04/07/2020
Clydebank
25/07/2020
Dover
01/08/2020
Doncaster
08/08/2020
Eastleigh
29/08/2020
Orpington
05/09/2020
Beverly
12/09/2020
Ashford
19/09/2020
Sheffield
10/10/2020
Carlisle
17/10/2020
St Albans
24/10/2020
Keep checking back for more event dates
Store
Date
Brighton
11/01/2020
Oldham
18/01/2020
Birkenhead
25/01/2020
Preston
01/02/2020
Dundee
22/02/2020
Belfast
29/02/2020
Liverpool St.John
07/03/2020
Cumbernauld
14/03/2020
Antrim
04/04/2020
Livingston
11/04/2020
Beaconsfield
18/04/2020
Bury
25/04/2020
Romford Brewery
16/05/2020
Solihull
23/05/2020
Nottingham
30/05/2020
Wolverhampton
06/06/2020
Amersham
27/06/2020
Coventry
04/07/2020
Staines
11/07/2020
Wrexham
01/08/2020
Telford
08/08/2020
Lakeside
15/08/2020
West Bromwich
05/09/2020
Bristol Galleries
12/09/2020
Kingston Bentall
26/09/2020
Keep checking back for more event dates
Store
Date
Basingstoke
25/01/2020
Maidstone
01/02/2020
Didcot
08/02/2020
Middlesbrough
15/02/2020
Shrewsbury
07/03/2020
Norwich
14/03/2020
Colchester
21/03/2020
Aylesbury
18/04/2020
Burnley
25/04/2020
Altrincham
02/05/2020
Basildon
09/05/2020
Romford Mercury
30/05/2020
Bolton
06/06/2020
York
20/06/2020
Braehead
11/07/2020
Hammersmith
18/07/2020
Gloucester
25/07/2020
Leeds White Rose
15/08/2020
Newport
22/08/2020
Horsham
29/08/2020
Wandsworth
19/09/2020
Glasgow
26/09/2020
Leamington Spa
03/10/2020
Plymouth
10/10/2020
Cameron Toll
28/03/2020
Keep checking back for more event dates
Store
Date
Workington
08/02/2020
Carmarthen
15/02/2020
Burton
22/02/2020
Newport
29/02/2020
Northwich
21/03/2020
Douglas
28/03/2020
Hanley
04/04/2020
Kidderminster
11/04/2020
Bolton
02/05/2020
Cambridge
09/05/2020
Northampton
16/05/2020
Poole
23/05/2020
Clydebank
13/06/2020
Guilford
20/06/2020
Bullring
27/06/2020
Salisbury
18/07/2020
Keynsham
25/07/2020
Midsomer Norton
01/08/2020
Brighton
29/08/2020
Maidstone
05/09/2020
Crawley
26/09/2020
Lakeside
03/10/2020
Wakefield
10/10/2020
Cwmbran
17/10/2020
Keep checking back for more event dates
Store
Date
Harlow
01/02/2020
Taunton
08/02/2020
Ipswitch
15/02/2020
Derby
22/02/2020
Stockport
14/03/2020
Hull
21/03/2020
Cwmbran
28/03/2020
Winchester
04/04/2020
Bromley Lower
25/04/2020
Barnsley
02/05/2020
Orpington
09/05/2020
Workington
16/05/2020
Meadowhall
13/06/2020
Silverburn
20/06/2020
Northampton
11/07/2020
Stevenage
18/07/2020
Stafford
25/07/2020
East Killbride
15/08/2020
Huddersfield
22/08/2020
Port Talbot
29/08/2020
Hanley
19/09/2020
Chester (1st)
26/09/2020
Leeds Spring
03/10/2020
Keep checking back for more event dates
Store
Date
Broughton (Chester)
19/10/2019
Chichester
14/09/2019
Keep checking back for more event dates
Store
Date
Wolverhampton
21/03/2020
Wrexham
21/03/2020
Telford
21/03/2020
Solihull
21/03/2020
Lakeside
21/03/2020
Guildford
21/03/2020
Coventry
21/03/2020
Taunton
21/03/2020
White City
21/03/2020
Hull
21/03/2020
Merry Hill
21/03/2020
Horsham
21/03/2020
Wakefield
21/03/2020
Cwmbran
21/03/2020
Newport IOW
21/03/2020
Bluewater
21/03/2020
Stratford
21/03/2020
Bronley Lower
21/03/2020
Grimsby
21/03/2020
Barnsley
21/03/2020
Bexleyheath
21/03/2020
Sunderland
21/03/2020
Peterborough
21/03/2020
Glasgow
21/03/2020
Leamington Spa
21/03/2020
Shrewsbury
21/03/2020
Livingston
21/03/2020
West Bromwich
21/03/2020
St Albans
21/03/2020
Carlisle
21/03/2020
Torquay
21/03/2020
Oldham
21/03/2020
Birkenhead
21/03/2020
Carmarthen
21/03/2020
Beverly
21/03/2020
Preston
21/03/2020
Eastleigh
21/03/2020
Blackburn
21/03/2020
Belfast
21/03/2020
Silverburn
21/03/2020
Cambridge
21/03/2020
Truro
21/03/2020
Corby
21/03/2020
Huddersfield
21/03/2020
Kingston Bentall
21/03/2020
Bournemouth
21/03/2020
Llandudno
21/03/2020
Brent Cross
21/03/2020
Watford
21/03/2020
Chichester
21/03/2020
Keep checking back for more event dates
Store
Date
Bury
25/01/2020
Hereford
01/02/2020
Merry Hill
08/02/2020
Eastleigh
15/02/2020
Leeds Trinity
07/03/2020
Witney
14/03/2020
Leamington Spa
21/03/2020
Plymouth
28/03/2020
Banbury
11/04/2020
Yeovil
18/04/2020
Reading
25/04/2020
Maidstone
02/05/2020
Bluewater
30/05/2020
Southport
13/06/2020
Bristol Galleries
20/06/2020
Bromley Upper
11/07/2020
St Albans
18/07/2020
Swindon
25/07/2020
Bath
15/08/2020
Camberley
22/08/2020
Staines
29/08/2020
Worcester
05/09/2020
Harlow
26/09/2020
Taunton
03/10/2020
Chelmsford
17/10/2020
Keep checking back for more event dates
Store
Date
Corby
11/01/2020
Stevenage
18/01/2020
Walsall
25/01/2020
East Killbride
15/02/2020
Watford
22/02/2020
Ilford
29/02/2020
Huddersfield
07/03/2020
Doncaster
28/03/2020
Stirling
04/04/2020
Dover
11/04/2020
Shrewsbury
09/05/2020
Preston
16/05/2020
Scunthorpe
23/05/2020
Dundee
30/05/2020
Liverpool St.John
20/06/2020
Romford Mercury
27/06/2020
Croydon
04/07/2020
Barnstaple
25/07/2020
Antrim
01/08/2020
Beverly
08/08/2020
Winchester
29/08/2020
Bromley Lower
05/09/2020
Hartlepool
12/09/2020
Lichfield
19/09/2020
Basildon
10/10/2020
Haywards Heath
24/10/2020
Keep checking back for more event dates
Store
Date
Yeovil
11/01/2020
Reading
18/01/2020
Cheltenham
25/01/2020
Warrington
22/02/2020
Hereford
29/02/2020
Merry Hill
07/03/2020
Wakefield
14/03/2020
Kings Lynn
04/04/2020
Redditch
11/04/2020
Peterbrough
18/04/2020
Witney
25/04/2020
Butron
16/05/2020
Torquay
23/05/2020
Hartlepool
30/05/2020
Truro
20/06/2020
Poole
27/06/2020
Stirling
04/07/2020
Llandudno
25/07/2020
Woking
01/08/2020
Banbury
08/08/2020
Lincoln
15/08/2020
Grimsby
05/09/2020
Leicester
12/09/2020
WGC
26/09/2020
Keep checking back for more event dates
Store
Date
Uxbridge
08/02/2020
Hemel Hempstead
08/02/2020
Bromley Lower
15/02/2020
Kingston Bentall
15/02/2020
Bluewater
22/02/2020
Keep checking back for more event dates
Store
Date
Staines - 10am, 11am & Kingston - 2.30pm, 3.30pm
16/10/2021
Keep checking back for more event dates
| Store | Date |
| --- | --- |
| Bullring, White City, Stratford, Bluewater & Metro Centre - 11AM & 2PM | 02/10/2021 |