text.skipToContent
text.skipToNavigation
/logout

The Entertainer and Early Learning Centre know a lot about toys with over 38 years of experience in the market, starting as a small independent in Buckinghamshire and growing into a well-known high street brand.
You are here because you are interested in joining us on our mission to be the Best Loved Toyshop. You wouldn't believe what job opportunities we have to offer, from the shop floor and retail management to head office and field roles.
You might want to start off by browsing through our careers pages to learn more about 'The Playground' and the way we work. We think you will find that this sets us apart from the rest.
Alternatively if you want to search our vacancies straight away then click the button below.

You can also follow us on Twitter to keep up to date with our recruitment news.
Our People
Knowing what our people think is an important part of helping our buisiness grow. Why not visit GlassDoor and take a look at our profile and see how people rate us.
What our people say...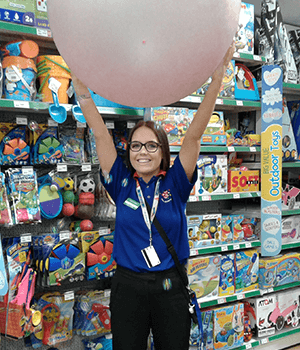 Hi, I'm Emma!
I currently work for the Stevenage branch and have been working here since the new shop opened in October 2017. I love my job, why? Let me tell you… I love being part of such a fun, friendly and enthusiastic team. Being part of a company that is so passionate about their employees and the job its self is something worth coming to work for, having people appreciate and recognise your hard work and efforts makes what we do ten times better! I just love being part of The Entertainer team!
Being Fun, Silly and Child-friendly are three of the traits that define an entertainer employee. At my store I am classed as the 'bubbly' one, the person who is not afraid to be a little silly and use my imagination in order to make the children's experience magical, because that's what it's all about!
I am very hardworking and work driven and since joining The Entertainer I have been encouraged and supported by my fantastic management team to aim higher within the company. I have completed a module already and currently waiting to do my second one, they take a while but you learn so much useful information to help you better yourself in your job role! I am working towards becoming a supervisor, never know one day I might be a supervisor at your store! I have slowly been given responsibilities that will help me aim towards the supervisor role and been supported by my team throughout the process. I am also attending my first course (The Superstar) which I am very excited and slightly nervous about but I know it will help me to get closer to where I would like to be in the company.
You should join the entertainer because it is FUN. If you want to wake up wanting to come to work, willing to learn and making memories for children then The Entertainer is the place to be! Come and join the fun, be part of our team!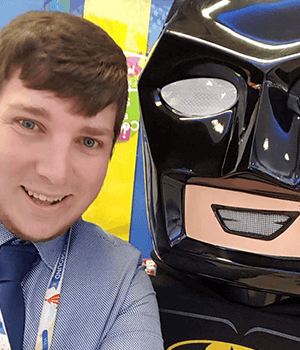 My journey with The Entertainer, started some 20 years ago, as a child, filled with wonder and amazement staring up at a wall full of Lego, it's now my job to create that same feeling to the shoppers of today.
I started my career back in 2013 as a sales assistant, working previously in a pretty much dead-ended retail job, but suddenly I had purpose, thrown into a business that has passion for its people, its customers and its products, there is honestly no other business, quite like this business.
My role as a sales assistant was very rewarding, but I knew this is a business I'm building my career with, so I was demanding of myself and was quickly promoted to supervisor, this role is great, here my key role was to inspire others, lead by example, I always felt valued as a member of the management team and was always encouraged to strengthen my professional development, through training courses etc.
My next step was to step up to my current role as Assistant Store Manager, I love this role because it gives me a new different and fast pace challenge every day, I still get to deal with the retail side of the business, but also develop and home in my people skills, we know as a business, you… yes you, make the difference, we invest in you!
My journey doesn't stop there, I have been given so many more opportunities, to learn more about the business or develop my skills, the most interesting one is Aim Higher, which is giving me the opportunity to help make about £2 million more for the business, this year. It's incredible to think that little Jordan, from Luton, can make such an impact.
If you're reading this thinking, that guy sounds like he has too much fun (you're right I probably do!) but even as a business right now operating in one of the most challenging times as a retailer, we are demanding of ourselves, our teams and other within the business to make sure we keep pushing forward to achieving our goal.
"To be the best-loved toy shop one child, one community at time" is the main reason I come to work every morning this is all about hula hooping with grannies, having lightsabre battles or trying to decide who the best pony is in My Little Pony (my vote is Applejack!) I believe in the business, I believe in its values, I believe in good retailing. But strip all that back it is so I can make sure all kids who walk through our doors have the same sense of wonder I had 20 years ago.
Where next? There is no limit within the company, I can't wait to see what opportunities are waiting around the next corner, my natural progression pathway would be to Store Manager, but with an everchanging environment, anything could be next, as Buzz Lightyear said TO INFINITY AND BEYOND!!!
Jordan Wingrave - Assistant Store Manager Luton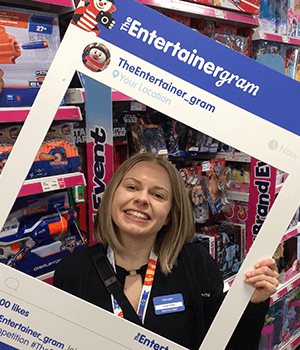 If you're an individual who likes to be hands-on, ambitious and leading their team from the front, this is the job for you! No two days are the same in The Entertainer. You'll be juggling deliveries, daily planners and smashing targets, to dealing with customers- both big and small. Helping them with their needs and making their experience at The Entertainer the best they'll ever experience! It's their playground after all.
I Joined The Entertainer in 2012 as a Saturday Sales Assistant. Over the last 5 and a half years I have worked my way through most of the roles available in store, from a 30-hour sales assistant to Supervisor to Assistant Manager and finally where I am today as Store Manager. During that time, I was about to complete all Supervisor modules (two of them even after I had been promoted to Assistant Manager!) This shows how driven and determined I was to gain the knowledge needed to grow. The Entertainer offers amazing opportunities towards development through training courses and Aim Higher Pathways.
Working in the toy retail is always going to be a fast-past, challenging environment, but, it's so worth it to see your staff develop, your customer loyalty grow and to see the company expand.
Lizzie Sibley
I have been working for The Entertainer for 3 years and during this time I have been able to progress from a Trainee Assistant Store Manager to Assistant Manager. The training I received benefitted me massively by building my confidence and helping me gain new skills. The training covers a wide range of expertise from insight days in specific roles, hosting your own Conference Calls and providing evidence of working in the role that you aspire to be in. All of the trainers are knowledgeable, experienced and approachable but also fun so that any fears about starting a new role are forgotten about. I have met so many people in the company that have helped me on my way to progressing my career and they are always on hand to offer me advice now.
The Entertainer is a business that is growing fast, with new stores opening every year, this means that progression is always something that can be achieved if your ambition matches your work ethic. In my role, I am actively encouraged to spend time in other stores, bigger and smaller so that I can learn more and sharpen the skills I have already gained through my training and experience so that I am ready for the next step within the company. Progression and recognition were two aspects that were important to me and The Entertainer have delivered on both of them.
A typical day at The Entertainer involves motivating our team to deliver outstanding customer service, we feel this sets us apart from our competitors. We also have to make our store as amazing as possible for the customers who visit us and at the same time make sure we are being commercial by reviewing sales data and there are also various KPI's we need to focus on and achieve throughout the week. Having a positive mind-set and being a great role model is a must for setting the tone for the team and a massive sense of fun is needed for promoting our toys to the children and parents, but who doesn't like demoing toys?
There is a real buzz about working in a toy shop, especially on Saturdays and during the various holidays, the environment can be fast and hectic but the training and feedback you receive from your manager and Area Manager make you feel valued and appreciated. There is a healthy form of competition when trying to beat other stores in the company, but also a sense that we are all a big part of the business through the excellent bonus incentive. Being rewarded for my hard work and feeling appreciated in the business makes me work harder for the company.
The principles that The Entertainer stands for makes me feel proud to be employed by a company that gives so much back to worthwhile causes. For me it makes the business stand out from our competitors and makes me feel extremely happy to be part of a company that achieves such good and stands for something more than just profits.
Tim Gallaghan
About us
Gary Grant found employment in the 1970s at a local bike shop in Amersham, his hometown. His natural talent for buying and selling flourished when he recognised a new craze for customised skateboards, so he started selling skateboard accessories while he was still working at the bike shop. The owner of the bike shop was suitably unimpressed that the majority of calls into the store were for Gary and so Gary was let go, set free to start up on his own.
Find out more...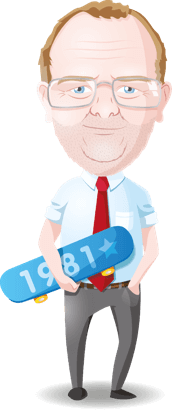 In 1979 Gary married Catherine and they bought a home in Amersham that doubled as a warehouse for their skateboard venture. When Gary recalls this time in his life, he remembers how the ceilings were creaking under the weight of the stock in their house and some of the upstairs doors wouldn't quite close properly.
The Entertainer began when Gary and Catherine took over the Pram and Toy Bar in May 1981. Catherine was also a full-time Nurse when the first store opened. The previous owner didn't much like children and Gary and Catherine saw an opportunity to make the shop into somewhere children and adults alike would come and visit, have fun, find something to 'Entertain' their time and want to come back again and again.
As the potential and possibility for expansion became real, Gary took on his first employees, one of whom still works for us today heading up our New Store Development Team. A second branch then opened in Beaconsfield, in June 1985. The rest, as they say, is history.
We think we are a unique retail business – like a signature that cannot be copied. Our vision is every childhood filled with wonder. Our mission is to be the Best-Loved Toyshop - one child, one community at a time. We love creating memories and delivering outstanding service. Do you remember visiting a toy shop as a child? Hopefully, those memories are still with you.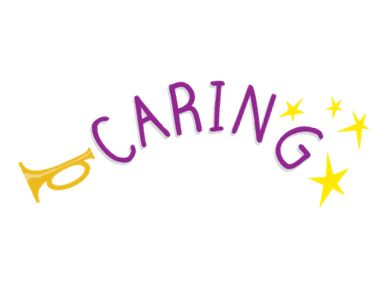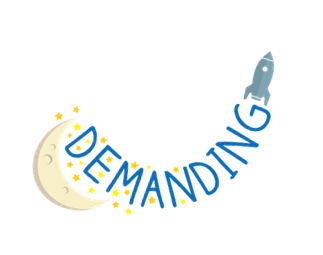 Caring. Caring about each other, what we do and how we do it.
Demanding. Toy retailing is demanding and we need you to be demanding of yourself and of us.
Ambitious. We are an Ambitious company opening lots of new stores. We want you to be ambitious as well.
Some Fun Facts
Did you know that Father Christmas visits 823 houses a second? So it's not surprising that we take nearly 9% of our annual turnover in the last full week before Christmas!
Dolls are considered to be the oldest toys in history.
The yo-yo is believed to be the second-oldest toy in the world. The name 'yo-yo' comes from a Filipino expression meaning 'come come'.
It takes 63 feet of wire to make a Slinky.
The Ten Year Club
We have a business built on loyalty and commitment. The 'Ten Year Club' is our way of acknowledging and rewarding the people who have worked for us for ten years or more. We believe that this is a significant milestone in your career. This group of long-serving colleagues meet annually at Gary's invitation to celebrate our successes past and present. Usually, this will be a day off work having a lunch together and visiting somewhere exciting. The Club includes everyone from Sales Assistants to Directors, all of whom have contributed significantly to our ongoing success.
We hope that one day you will be a 'Ten Year Clubber' too.
What Career Opportunities Does The Entertainer Offer?
At The Entertainer, we have motivated and enthusiastic colleagues in our stores, head office and working online who are constantly dreaming up ideas so we can be the Best-Loved Toyshop. Each area of the business has their own career paths with opportunities for progression and development, you just need to decide where is right for you!
We want you to grow and develop with us, which is why we will support you with training courses programmes that are designed to encourage people to take the next step in their career.
Whether it be in our stores, field team, or in head office, we are sure to have the right career path for you.
Click below to find out more: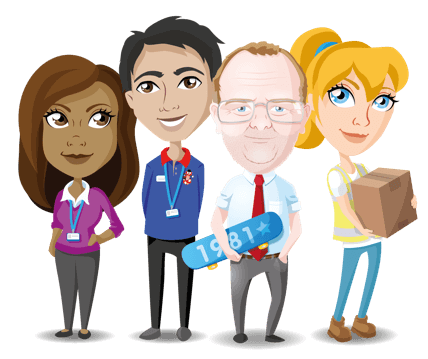 Working in stores
Store Manager
If you have a competitive streak you will love running one of our shops! Toy retailing is demanding and fast paced with a real focus on delivering brilliant service to both our big and our little customers. To be a Store Manager, you will be hands on and enjoy operating in volume driven, highly seasonal trading environments. You will also need to have great leadership and people skills to be able to develop and motivate your team to deliver a top performing store.
Assistant Manager
Anything your Store Manager does you need to do too! You must be able to lead and motivate your team ensuring they deliver only the best in customer service. Assisting and supporting the Store Manager, you will be responsible for maintaining and delivering company standards and your natural love of retailing must be accompanied by a real interest in the toy market. With an ability to react quickly and work under pressure, you will also adopt a hands-on approach and demonstrate a desire to lead from the front on the shop floor.
You will be able to demonstrate a track record in coaching and people development from your previous management or supervisory experience. Do a good job and there are great opportunities to take the next step up to Store Manager.
Trainee Assistant Manager
This position is an ideal opportunity for those who wish to progress to Assistant Manager level, who still need some more skills and experience. You will achieve this through hands on, on-the-job management experience and training, working with different managers and departments to get the best out of your journey.
The role requires motivated, enthusiastic and committed individuals who wish to progress their careers within the company and will also need to be flexible with working patterns, proactive and able to respond positively to change.
To take the next step into Management, you must perform well in the role, and demonstrate that you have the commercial, people management and leadership skills required to succeed in the next stages of your career.
Supervisor
Are you up for a challenge! As a key part of the management team you are going to make a real difference, supporting the Store Management team and keeping everything ticking over. You will be energetic and outgoing, possessing a natural flair for retailing, proactive on the shop floor and efficient in completing routine administration. Other responsibilities will include organising daily tasks and rotas, merchandising, delivery management and key holder duties. We will offer you comprehensive on the job training and opportunities to progress and develop, if a career in retail management is for you.
Sales Assistant
As a Sales Assistant in one of our stores, you are the main point of contact with our customers, you can't get more important than that! Asking brilliant questions to help identify what they are looking for, you will help the customers make their purchases and help your store to achieve it's targets. You will have to work hard, but we will offer you comprehensive on the job training and opportunities to develop and progress.
Having responsibility of your own section will allow you to merchandise and replenish the fantastic range of toys we have to offer our customer, whilst staying up to date with everything we sell. You will also be trained to use the tills, give fantastic product demonstrations and to work in the stock room with various tasks such as deliveries.
With an enthusiastic approach and sense of fun and energy, delivering outstanding customer service will come naturally, so why not join our success story and see where it takes you? Aim High!
Saturday and Evening Sales Assistant
Working on our busiest day of the week, as part of our Saturday/Evening team you will be trained to operate our till system, demonstrate our products and to provide a fantastic experience for our customers.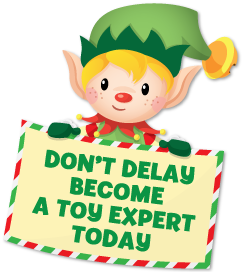 Christmas Opportunities
Christmas is a magical time of year for all of the family but in particular, the children! Are you committed, ready to work hard and be flexible to support the store with their busiest time of year? With a variation of shifts and contracts available, we have something to suit everyone who is looking to earn some extra money over Christmas, from till work to helping behind the scenes in 'Santa's Workshop' we have lots to keep you busy.
Many of our Managers, Supervisors and even Head Office colleagues started life at The Entertainer as Christmas Crew. These seasonal vacancies are normally available from October, so make sure you keep an eye on our careers page for how to apply!
Testimonials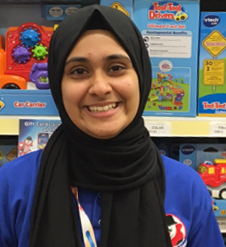 I was very nervous when I applied for The Entertainer. It was my first interview and I was not sure what to expect. But from day one the staff made me feel welcome and the group interview was good fun.
I was over the moon when I was offered a job. It meant a lot, as I knew the Christmas season would be very busy, but I was ready to give 100% and train to become the next Toy Expert.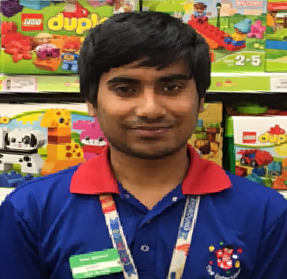 I have always loved shopping in The Entertainer stores. When a chance came to apply for a job I could not say no!
I learnt a lot at the interview about The Entertainer and how busy Christmas would be. But I did not let that scare me. I was lucky enough to be chosen for a job and training started straight away.
The biggest part of the job was helping customer and this really helped build my confidence in new situations. I thoroughly enjoyed my time at The Entertainer.
Christmas Contracts & Hourly Rates
We offer very competitive hourly rates which vary from store to store.
You will be given a base contract and as we get busier we also offer extra hours to our teams. Our standard contracts are 12 hours per week. Stores will offer a mixture of daytime, evening and night shifts depending on location and trading hours. Night shift crew will be on a 37.5 hour contract.
Benefits
Paid fortnightly directly into your UK bank account
20% staff discount – ideal for Christmas
Night Shift Premium
Working at Head Office
Head office is there to support the stores and any other channels. The office is in Amersham, where the first Entertainer Store was established back in 1981. There are a variety of different teams and disciplines that you can choose to work in, all with their own career paths to allow you to grow. The great thing about retail is all these opportunities and career paths are under one roof!
Click on a role to find out more: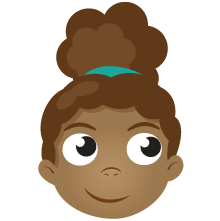 Buying
The buying team are responsible for all our buying actions across the business and maintaining the relationships with our vendors and overseas business partners.
Buyers
Buying Administration
Merchandising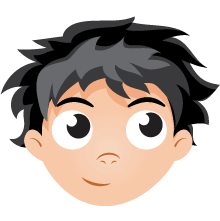 Marketing
Working in the marketing team, you would be responsible for bringing the Entertainer brand to life in stores, including our promotions and window POS and working closely with suppliers.
Brand Marketing
Retail Marketing
Licensing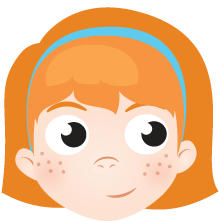 Web and Online
The web team head up our web site and look after our social media platforms.
Online Merchandising
Online Marketing & Social and Media
European Customer Services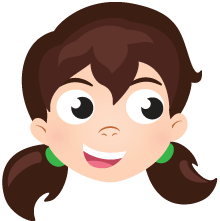 People
Our People team covers everything from payroll, contracts, training, recruitment, benefits and much more.
HR and People Management
Payroll
Recruitment
Training
Office Support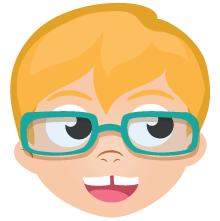 Retail Operations
Our 'Ops' team cover a number of different roles to support our stores. They look after out intranet ToyTalk and manage all the store communication and processes. They also deliver our new stores and make sure the existing stores are all top performers. They also look after our customers when they need help.
Central Operations
Customer Service
Store Development
Regional and Area Management
Field Support Teams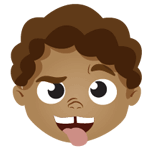 Risk Management
The risky team looks after all internal audit functions, from Health and Safety to cash management through to toy safety.
Risk Teams
Quality Assurance
Stock integrity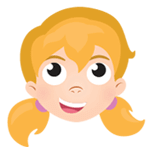 Logistics
This team look after our stock intake and also the dispatch of all stock to all our stores and franchisee partners. They also make sure our online orders are fulfilled.
Replenishment
Fulfilment Operations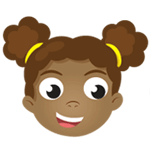 Property
The property team work closely with the stores, supporting them with any maintenance and property needs. They also work with external agents to locate suitable locations for new stores.
Facilities
Estate Management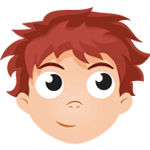 Finance
Our Finance team keep all the numbers in order, providing reports, looking after our budgets and making sure we pay all our invoices.
Financial Planning
Management Accounting
Transaction Team
Financial Accounting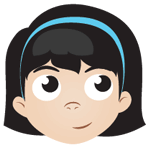 IT
Our IT team make sure all of our technology and systems work including our tills and our PCs. They also look after all the big projects to help the business and support other teams
IT Technical Support
IT Development
Business Solutions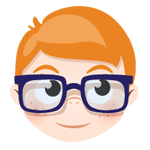 International
Team International are always away! These guys support our overseas partners, and also new partnerships in the UK.
International Operations
Partnership Managers
Business Development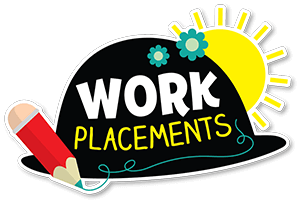 Work Placement
Considering a Work Placement with The Entertainer?
Our Work Placement scheme can be anything from 2 – 12 weeks long depending on your needs. The scheme will give you a great opportunity to gain transferable skills, meet new people and gain some useful insights in to what working within the Retail sector is like.
We offer Work Placement roles which are available in our stores and at our Head Office, so whatever your location we are sure to have the right Placement for you. From customer service skills to delivering retail standards through merchandising, our Work Placements will provide you with valuable experience to learn from, new skills to take away and a reference to show just how much you have learnt.
Interested?
Please email [email protected] with the following information and we will get in touch if there is a placement available in your area:
Name
Address & contact number
Type of placement – School Work Experience or Work Placement
Preferred Store Location/Department for the Work Placement
Length of Placement & the dates available.
Please bear in mind that we have limited amounts of Work Placements available in our stores and Head Office, so please be patient and we will contact you should an opportunity become available for you.
Benefits
We offer a competitive level of pay along with a great range of benefits in addition to great holiday entitlement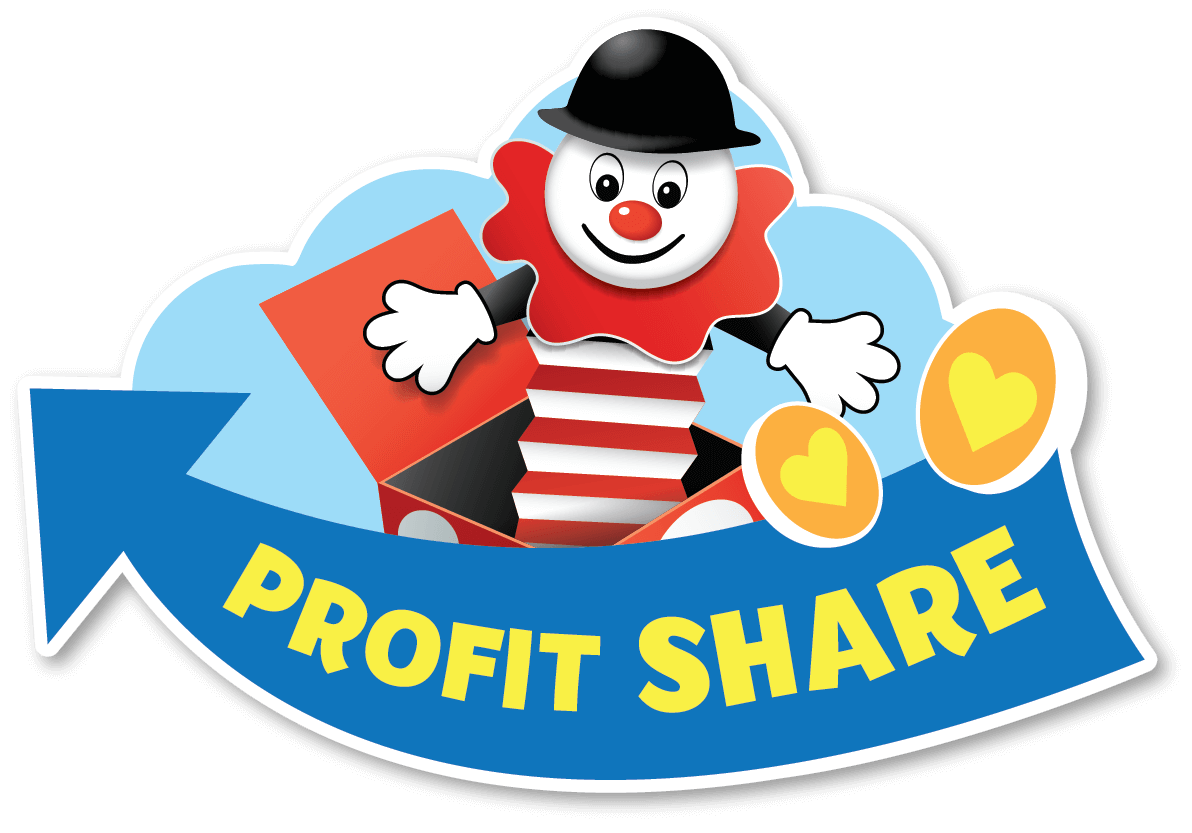 Profit Share
We provide a Profit Share for all of our employees across the business. The scheme pays out a percentage of your basic salary provided the company achieves its profit triggers for the financial year.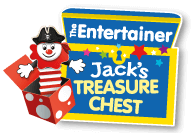 Jack's Treasure Chest
This is where all of your employee benefits are! Jack's Treasure Chest gives you instant access to 1000's of discounts on everything from high street retailers to cinema tickets and holidays but also has information about all of our other benefits that you have access to.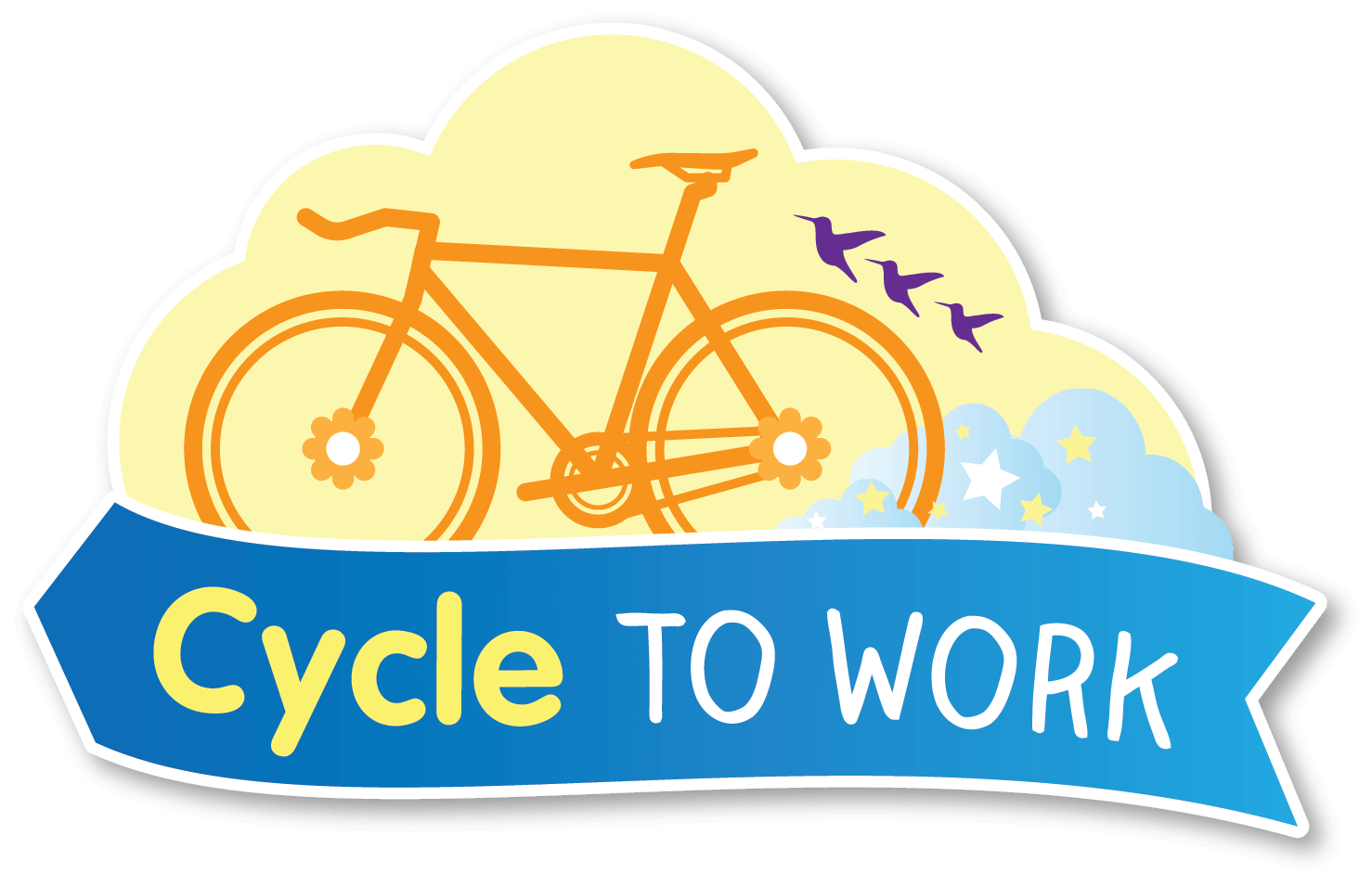 Cycle to Work Scheme
Fancy a new bike? The cycle to work scheme is a tax and national insurance free scheme set up by the Department for Transport to help promote healthier journeys to work and reduce pollution and congestion. If you sign up to the scheme you could save around 33% and it is available to all employees.
Life Cover
Our Group Life Assurance Scheme provides a benefit of four times your basic annual salary in the event that an employee dies in service. Everyone is included after a qualifying period.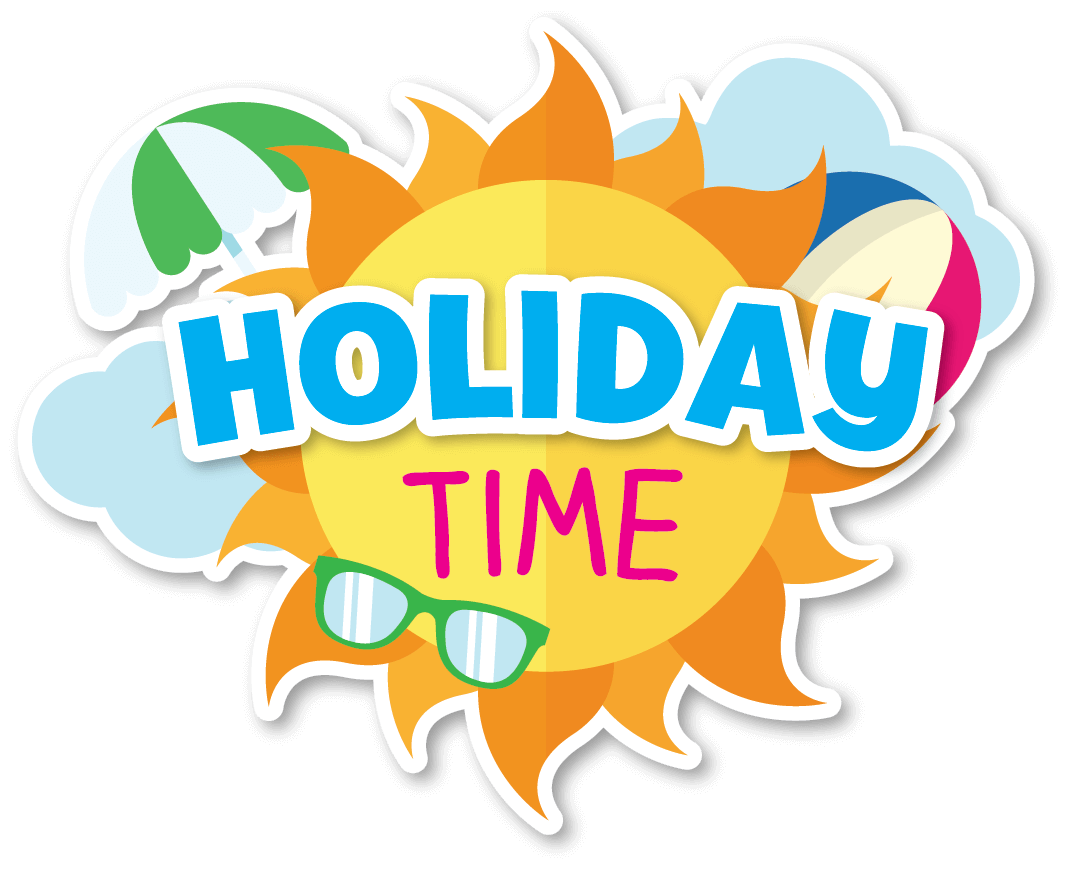 Holiday Time
We all look forward to our holidays and some time to relax and take a break from work. It's good to come back recharged and ready to go! Even better, your holiday entitlement increases with service up to a maximum of 35 days including bank holidays.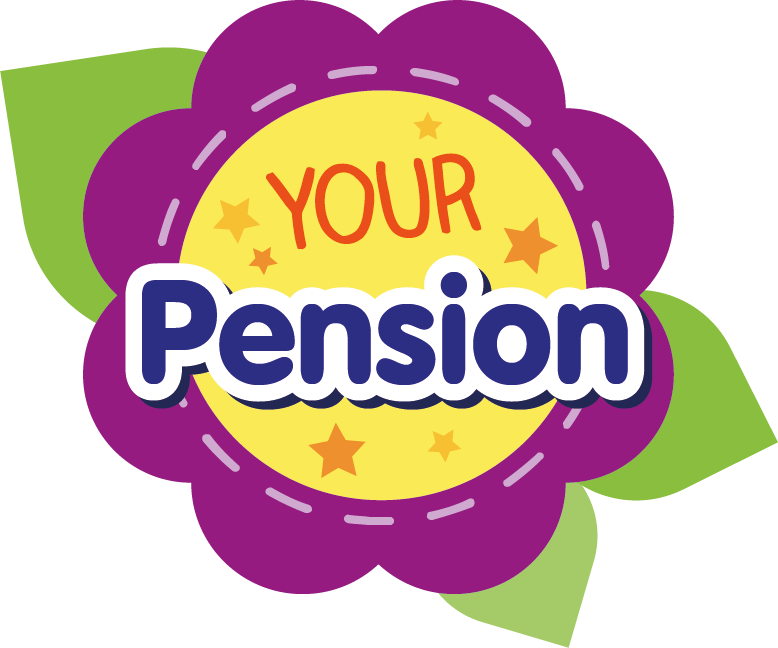 Pension Scheme
Your retirement may seem a long way off but the sooner you start paying into a pension the more likely you are to afford the things you will want when you retire. The company pension scheme is open to everyone. We will contribute the equivalent of 3% of your salary into the scheme. The company's contribution increases with service up to a generous 10% of salary. You will also need to contribute into the pension scheme to meet current statutory requirements.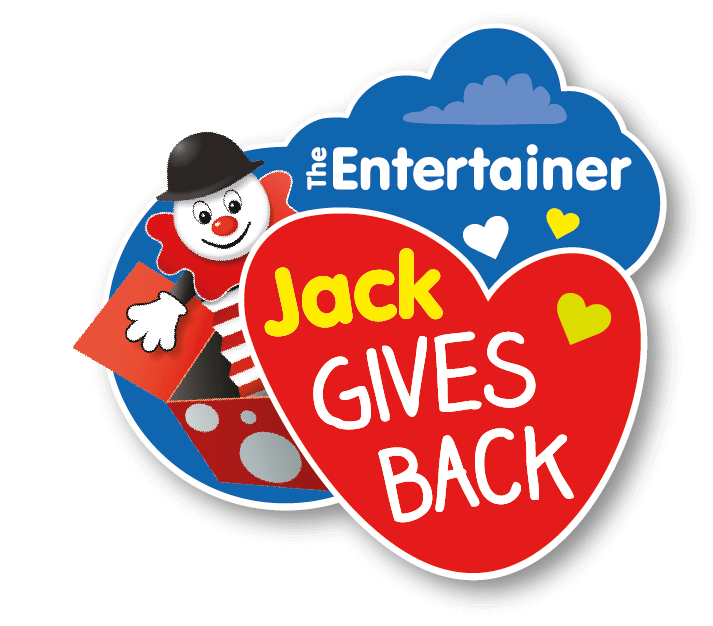 Jack Gives Back
As a Company, we are committed to giving back to the community. From raffle prizes to supporting school fairs, we are keen to get involved in our local area and help in any way we can.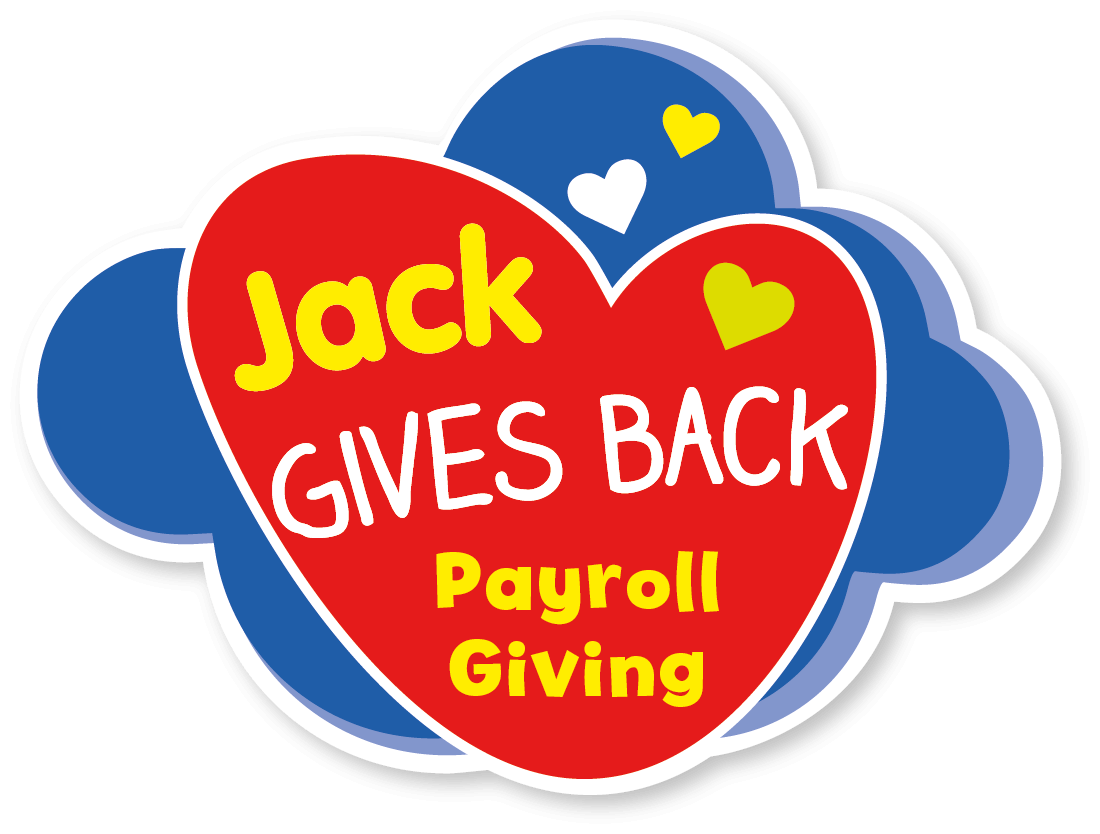 Payroll Giving
Our Payroll Giving Scheme allows you to support your favourite charities (tax-free) through your pay. As long as you are a UK taxpayer, you can donate to any UK-registered charity that you like. In order to enhance your generosity, The Entertainer will match your donation. So far our scheme has raised over £750,000 for great causes.
The scheme is now so successful that we are the UK's leading retailer, with fantastic levels of employee participation. This has resulted in the Company being recognised with a Platinum Award by the government, alongside several other national payroll awards.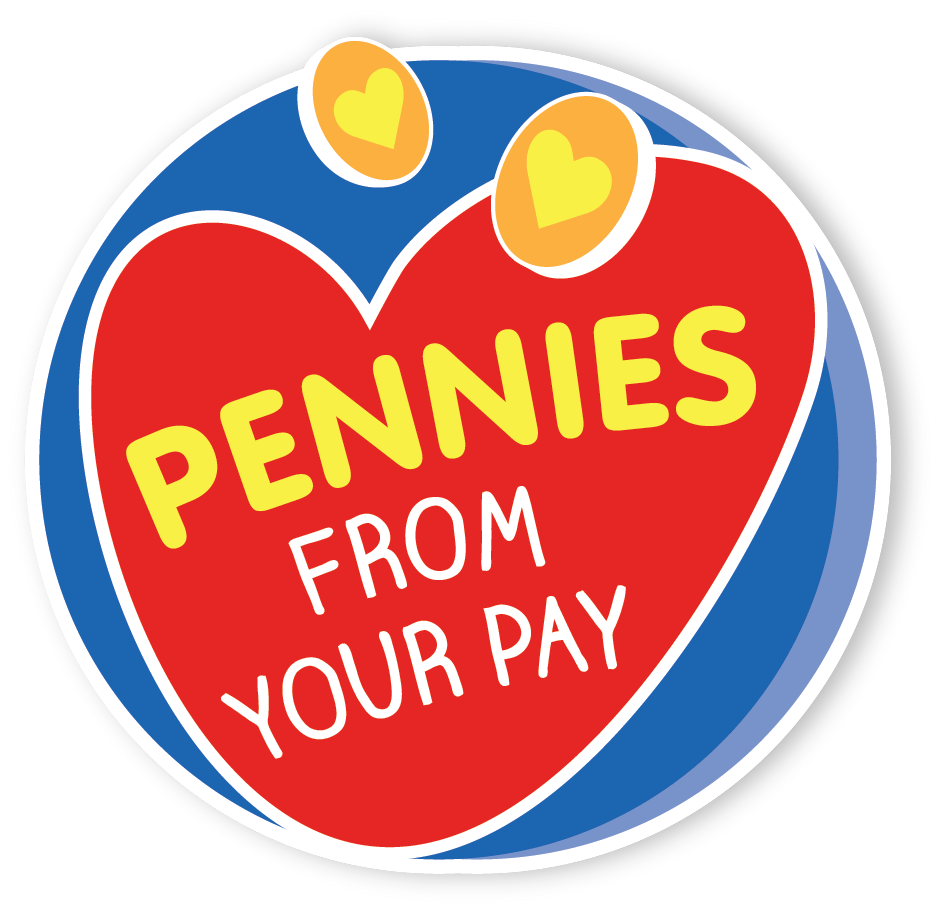 Pennies from Your Pay
Another way to give to charity is to sign up to Pennies from your pay. This means, that the spare pennies from your monthly salary are deducted and donated to our chosen charity, Cancer Research UK. It's a good way to give, as it happens automatically and it will never be more than 99p per month, you won't even notice it's gone!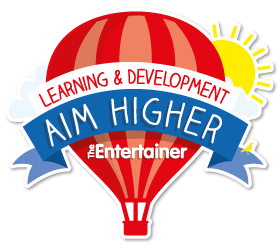 Learning @ Work
We understand that everyone has different training needs and may need training at different stages of their employment. We provide on-the-job training during your induction and then throughout your career, all you need to do is ask. We also run a wide variety of training courses in house. There is always more to learn and great opportunities to share your knowledge and experiences with others in and outside your team. We actively encourage you to challenge yourself and Aim Higher.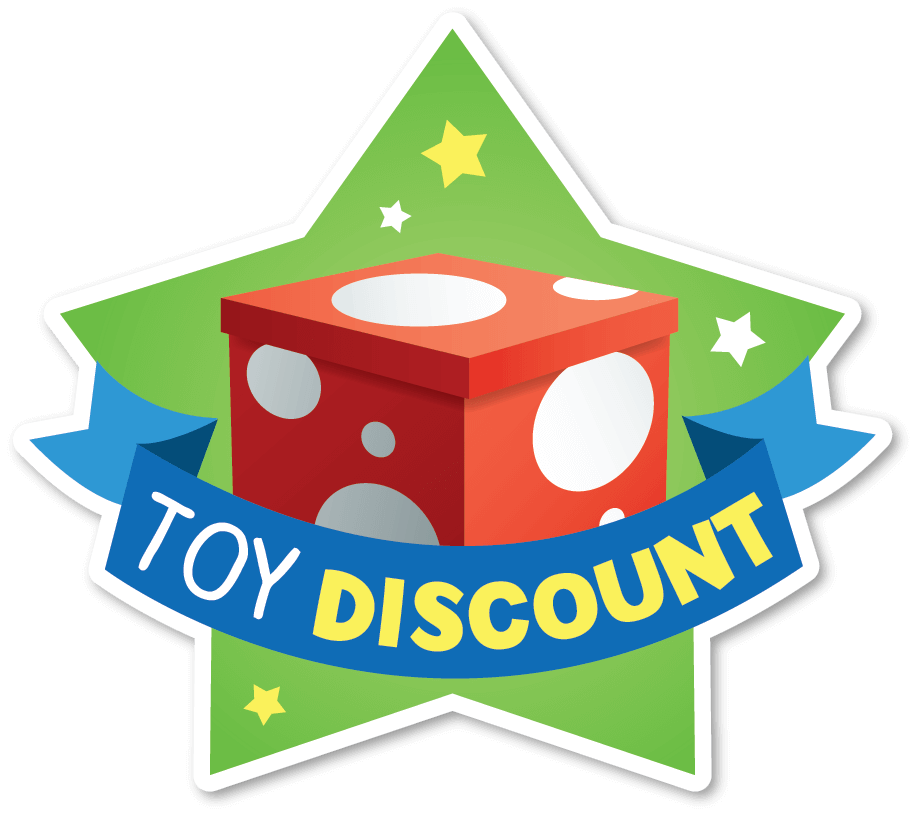 Toy Discount
You work for an amazing toy retailer. One perk of your job is a very handy discount of 20% on any toy purchases that you wish to make even if the items are already reduced or on a promotional offer.
Privacy and more
Find out more...
Employee Privacy
Click the links below to view
A seperate privacy notice for customers is available here
Gender Pay Gap Report
All UK organisations with over 250 employees are now required to share infromation about their Gender Pay and Bonus Pay gaps. Our Gender Pay Gap Report will be published annually and looks at everyone in the business on a snapshot date each April.