Christmas Job Opportunities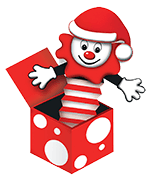 Are you ready to join us on our mission to be the best loved toy shop this Christmas?
If you would like the chance to earn some extra cash then read on. You may never experience anything else like it!! Enthusiasm and commitment are essential for all of our seasonal posts. We will also pay you fortnightly direct into your UK bank account.
Contracts from Early September 2016 until 31st December 2016.
Stores will offer a mixture of daytime and evening & night shifts depending on location and trading hours.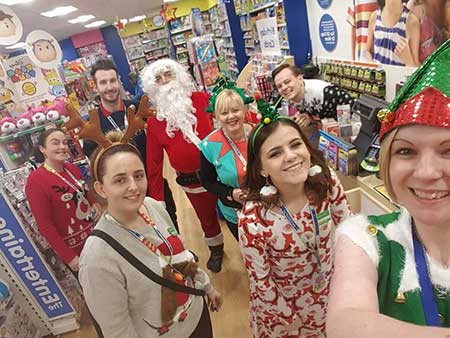 Day Crew: You will be working primarily on the shop floor approaching and assisting customers, demonstrating toys, helping on the till points and making sure your store remains well presented. You will need great customer service skills and the 'retail buzz'.
Evening Crew: Your primary role will be to assist in refilling the shop sections and ensuring all store deliveries are completed as quickly and accurately as possible ready for the next days trade. This is likely to involve early or late shifts out of normal trading hours.
Night Crew: A large number of our stores operate night shifts to recover the sales floor and manage deliveries. The exact times of these shifts will vary on a store by store basis but will involve working overnight. A night shift premium is paid. You will need to be physically fit and possess plenty of initiative to work on a night shift team.
Contracts & Hourly Rates
We offer very competitive hourly rates which vary from store to store. Our standard crew contracts are 20 hours and 10 hours per week and as we get busier we also offer extra hours to the team. Night shift crew will be on a 37.5 hour contract.
Benefits
Fortnightly Pay
20% staff discount - ideal for Christmas
Night Shift Premium
Qualifications and Skills
Experience is helpful but not essential. Enthusiasm for our ranges, an outgoing nature, positive outlook and commitment are far more important. You will also need to be a good team player, hands on and able to work well under pressure. Applicants must be over the compulsory school leaving age.
To apply for a role please click the Apply Now button and search for crew vacancies near you.