Christmas Job Opportunities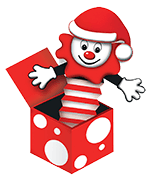 Don't delay become a Toy expert today.
Are you ready to join us on our mission to be the best loved toy shop this Christmas?
If you would like the chance to earn some extra cash then read on. You may never experience anything else like it! Enthusiasm and commitment are essential for you to become one of our seasonal Toy experts. Full training will be given and we will also pay you fortnightly direct into your UK bank account.
Contracts from 9th October 2017 until 30th December 2017.
Stores will offer a mixture of daytime and evening & night shifts depending on location and trading hours.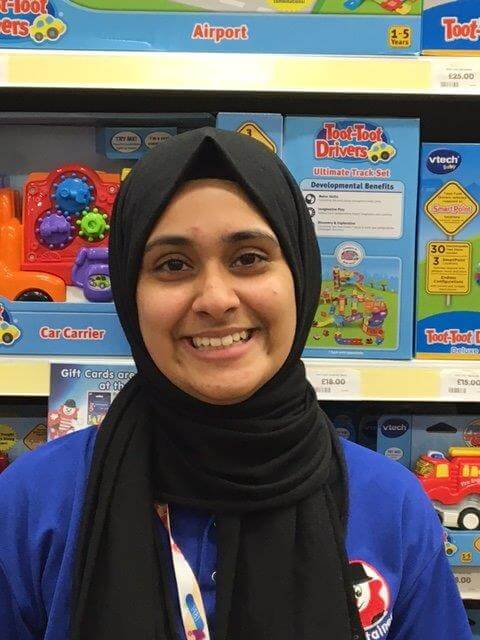 Anisa
I was very nervous when I applied for The Entertainer. It was my first interview and I was not sure what to expect. But from day one the staff made me feel welcome and the group interview was good fun. I was over the moon when I was offered a job. It meant a lot, as I knew the Christmas season would be very busy, but I was ready to give 100% and train to become the next Toy Expert.
Day Crew: You will be working primarily on the shop floor approaching and assisting customers, demonstrating toys, helping on the till points and making sure your store remains well presented. You will need great customer service skills and the 'retail buzz'.
Recovery Crew: Your primary role will be to assist in refilling the shop sections and ensuring all store deliveries are completed as quickly and accurately as possible ready for the next day's trade. This is likely to involve early or late shifts out of normal trading hours.
Night Crew: : A number of our stores operate night shifts to recover the sales floor and manage deliveries. The exact times of these shifts will vary on a store by store basis but will involve working overnight. A night shift premium is paid. You will need to be physically fit and possess plenty of initiative to work on a night shift team.
Contracts & Hourly Rates
We offer competitive hourly rates which vary from store to store. Our standard crew contracts are 20 hours and 10 hours per week and as we get busier we also offer extra hours to the team. Night shift crew will be on a 37.5 hour contract.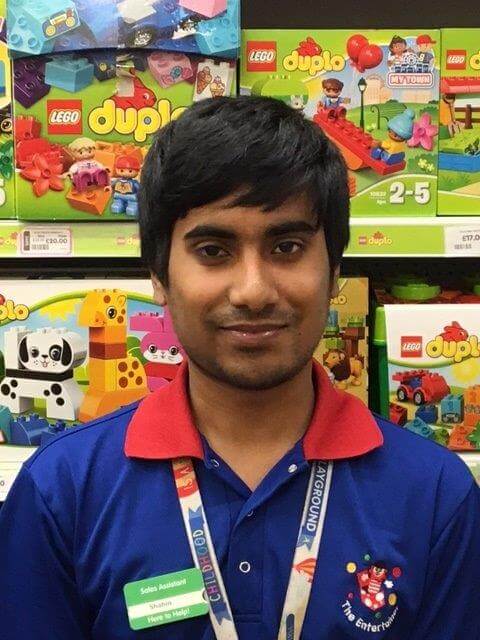 Shahin
I have always loved shopping in The Entertainer stores. When a chance came to apply for a job I could not say no! I learnt a lot at the interview about The Entertainer and how busy Christmas would be. But I did not let that scare me. I was lucky enough to be chosen for a job and training started straight away. The biggest part of the job was helping customers and this really helped build my confidence in new situations. I thoroughly enjoyed my time at The Entertainer.
Benefits
Fortnightly Pay
20% staff discount - ideal for Christmas
Comprehensive Training and induction
Night Shift Premium
Qualifications and Skills
Experience is helpful but not essential. Enthusiasm for our ranges, an outgoing nature, positive outlook and commitment are far more important. You will also need to be a good team player, hands on and able to work well under pressure. To work for us you must be born before August 31st 2001.
To apply for a role please click the Apply Now button and search for crew vacancies near you.
The website is updated regularly as stores open and close their vacancies. You can also sign up for Job alerts when you register through our careers web site.