So what sort of benefits does 'The Entertainer' offer?
Working at The Entertainer you will be offered a number of benefits, these will depend on your seniority, job role and length of service.
Performance related bonus schemes for everyone
20% toy discount
Annual holiday, increasing with service
Incremental pay rewards for training achievements
A generous pension scheme that you can add to if you wish
No Sunday working – We believe our people deserve this day to spend with their family and friends. We are committed to this benefit even at the busiest times of the trading year.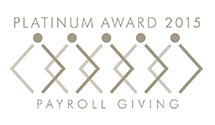 Workplace Giving Scheme
Our commitment to charity means that we are a part of the Workplace giving scheme. Being a part of The Entertainer family means that you can donate directly to your chosen charity through your pay. Your chosen charity will benefit from receiving the tax you would have paid on that amount. We will also match this donation pound for pound.
The Entertainer Training Program
MODULE TRAINING PROGRAMME
You will be offered a highly structured modular training programme. These modules focus on specific Retail skills and are assessed by internal assessors. Successful completion of a module results in a pay increase! On completion of all five modules you will receive a Certificate in Retail Excellence.
RETAIL APPRENTICESHIPS
We actively encourage our people to take part in Retail Apprenticeship Qualifications in customer service, retail operations, administration and distribution. These usually take about 12 months to complete and are assessed 'on the job' by a recognised assessor.
RETAIL DEVELOPMENT PROGRAMME
We also offer in house training. These programmes run throughout the year between February and October and are aimed at developing our people to become even more knowledgeable. The courses are very hands on and teach key practical skills that are required to run our stores, such as shop floor merchandising, induction and recruitment.
Manager training programmes are also run at designated training stores where new managers can learn 'on the job' with experienced store managers, and also include orientation days at Head Office.
AIM HIGHER PROGRAMME
We aim to encourage our management to be the best. Ambitious managers and assistant managers can apply for the Aim Higher Programme. If you want to gain a broader company view and bolster your progression, this is the programme for you.